In this Update:
The Pennsylvania Senate: Looking Back and Ahead
Legislative Survey: How Is Inflation Affecting You?
You Can Help Ensure an Accurate PA Broadband Access Map
Happy New Year
---
The Pennsylvania Senate: Looking Back and Ahead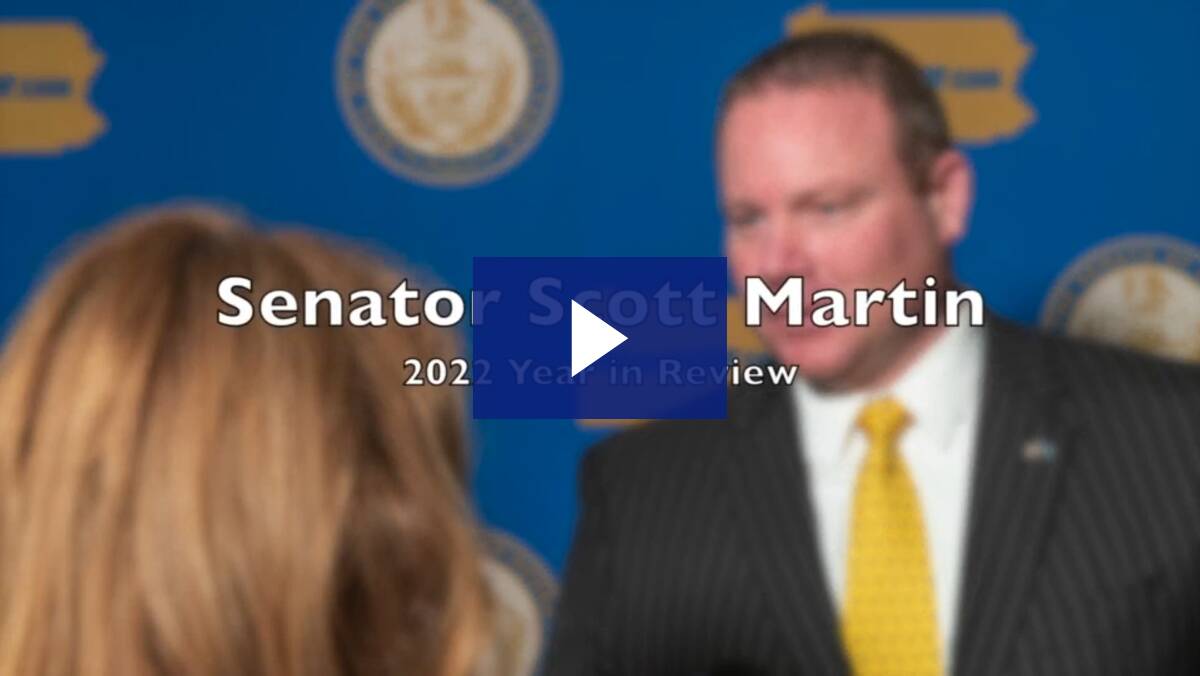 The end of the year brings a final look back on the 2021-22 legislative session, when Senate Republicans led the effort to transition Pennsylvania from COVID-19 pandemic response to helping residents and employers get back to normal, productive lives.
On the economic front, Senate-passed budgets not only shielded Pennsylvanians from tax increases, they cut the Corporate Net Income Tax to attract employers to Pennsylvania, modernized expense deductions allowing small business owners more flexibility and tax planning opportunities, and provided tax incentives for small businesses to grow and invest in Pennsylvania.
Recognizing that economic prosperity is threatened in unsafe communities, we held public hearings over the summer of 2022 examining rising crime rates and hearing from law enforcement officers on ways to restore order.
Our schools were greatly impacted by the pandemic and lengthy closures, and some of the more important education measures we passed were those that got students back into the classroom after the pandemic, expanded educational opportunity and better prepared students for success. Read more of the 2021-22 recap here.
It's the duty of legislators to stand between Pennsylvania families and an overreaching, overtaxing executive branch. I will proudly take up that responsibility in the new session and offer our fellow citizens an alternative vision of freedom and prosperity.
My 2022 Year in Review is available above. If you are having trouble viewing, it is also available here: https://pasen.wistia.com/medias/buk5kry78w.
Legislative Survey: How Is Inflation Affecting You?
Inflation ranks among the most serious concerns in public opinion polls throughout Pennsylvania. I am inviting community residents of the 13th Senatorial District (parts of Lancaster and Berks counties) to offer their thoughts on inflation – and how state government should respond – in my newest legislative survey.
The questionnaire should only take a few minutes to complete, and the results will help inform the decisions I make in Harrisburg. You can complete the survey here: https://www.senatorscottmartinpa.com/legislative-survey/.
To check whether you are a resident of the 13th Senatorial District, click here: https://www.senatorscottmartinpa.com/redistricting-update/.
You Can Help Ensure an Accurate PA Broadband Access Map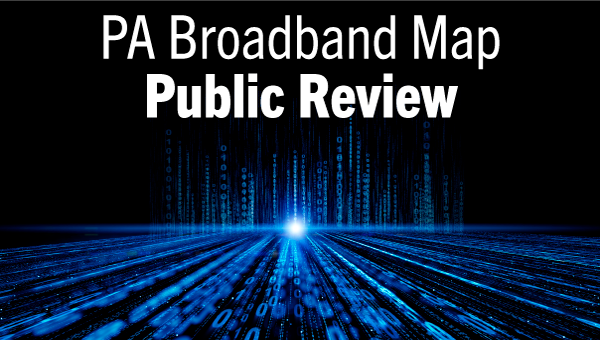 You can help ensure Pennsylvania receives an accurate level of federal funding for broadband deployment.
Check out your address on the Federal Communications Commission broadband access map to see if the local internet access information is correct. The map shows all U.S. locations where fixed broadband service is or can be installed. Pennsylvania's federal funding for broadband deployment depends on map accuracy.
Pennsylvanians should submit challenges by Jan. 13, 2023. There are two ways to submit a challenge: by a single location, or in bulk. The location challenge can be completed by individual consumers utilizing the map itself. Bulk challengers will be required to use the Broadband Data Collection platform to submit information to the FCC.
Additional information about the Consumer Challenge Process can be found here, and additional information on the Bulk Challenge Process can be found here. A consumer may also challenge mobile data coverage through the FCC Speed Test App, a free application that can be downloaded from an Apple or Google Play Store.
Happy New Year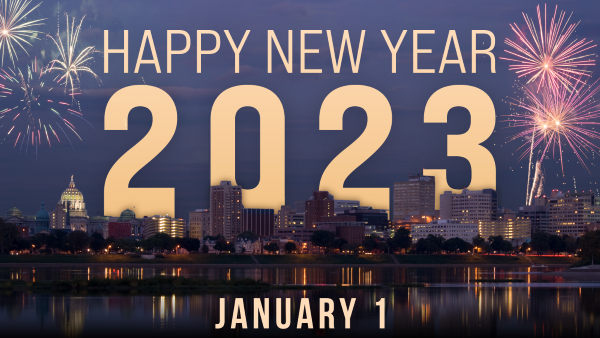 As we conclude another eventful year filled with challenges and accomplishments, we look ahead to 2023 with renewed hope and excitement. I wish you and your loved ones the best in the new year.
If you have a question about the information in this e-newsletter or other state related matters that you would like a response to, please click HERE to submit your inquiry through my website. This will help to ensure that we are able to respond to your question in a timely fashion due to the high volume of emails and the ever growing amount of computer generated spam mail we receive daily.